Those who like butter will love Flora Plant. Salted Flora Plant is made with real sea salt, perfect for gourmet food, tasty sauces and hearty family dishes. 100% plant-based. 100% great taste.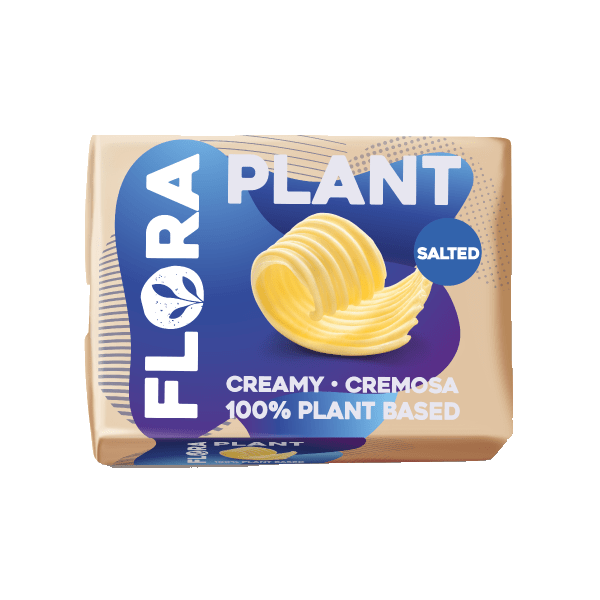 Nutrition Facts

Nutritional Facts - Serving Size: 10g.
Number of servings per container: 25.
Amount per serving: Calories/Energy: 70Kcal/293KJ (4%*), Total Fat: 7.9 g (11%*), Saturated Fats: 4.7 g (24% *), Trans Fats: 0.04 g, Cholesterol: 0.2 mg (0%*), Sodium: 680 mg (28%*), Salt: 1.7g (28% *), Total Carbohydrates: 0 g (0%*), Dietary Fibers: 0 g (0%*), Total Sugars: 0 g (Includes 0 g of added sugar, 0%*), Protein: 0 g (0%*).* % Daily Value (DV) tells you how much a nutrient in a serving of food contributes to a daily diet 2000 calories (8400 KJ) a day.
Ingredients
Plant oils (sustainable palm1, sunflower, rapeseed), water, sea salt (1.7%), fava bean preparation, plant-based emulsifier (sunflower lecithin), natural Buttery flavors (plant origin).
Properties
Learn more about our ingredients