Flora Plant B+tter does everything dairy butter can do – baking, cooking, frying and roasting - all with 100% natural plant-based ingredients and, crucially, that delicious buttery taste.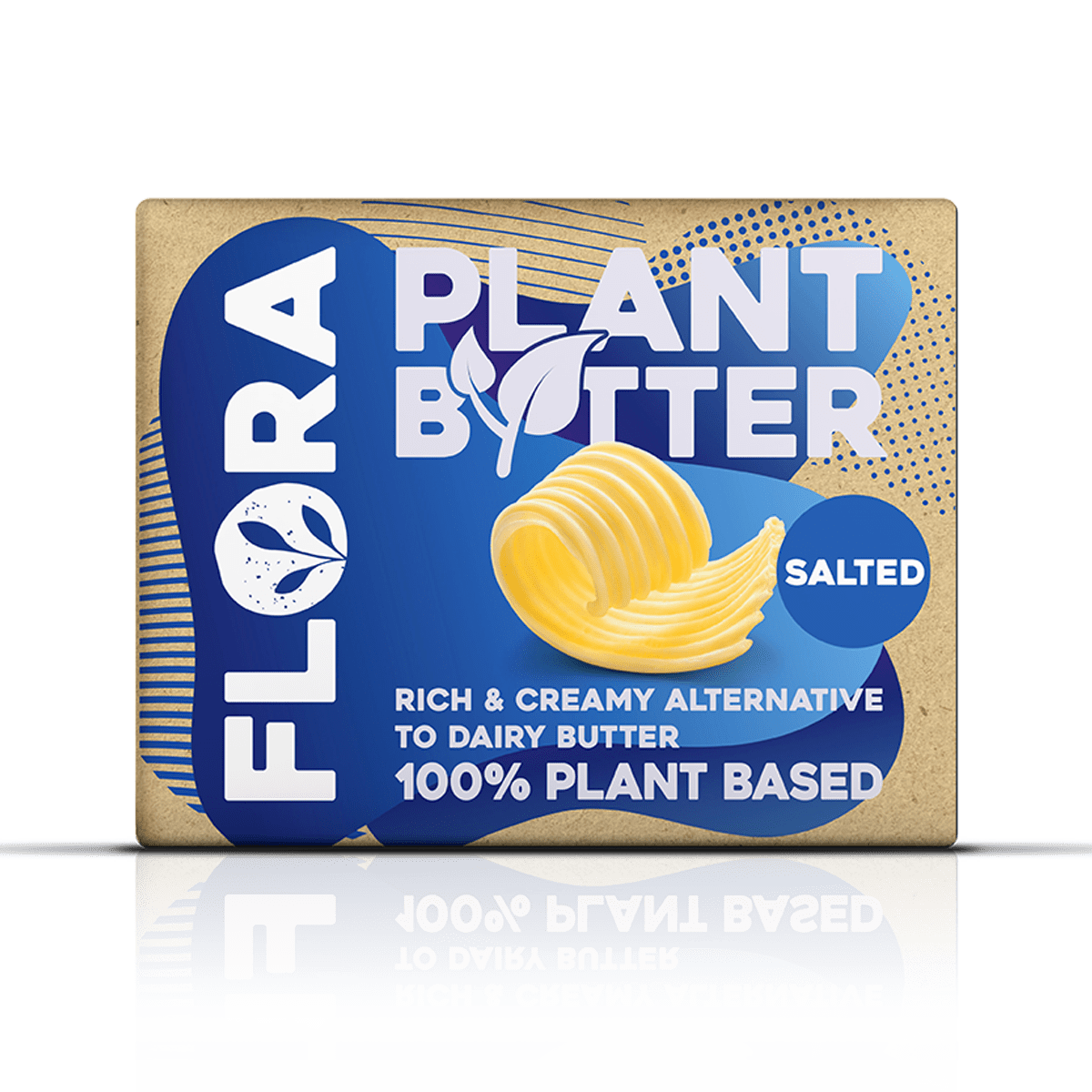 Ingredients
Plant oils (sustainable palm*, sunflower, rapeseed), filtered water, sea salt (1.7%), fava bean preparation, plant-based emulsifier (sunflower lecithin), natural flavourings
*Flora Plant uses certified segregated palm oil.
Learn more about our sustainably sourced ingredients
Suitable for vegetarians, vegans, and plant curious foodies.
Flora Plant B+tter Spreadable is lactose and dairy free.