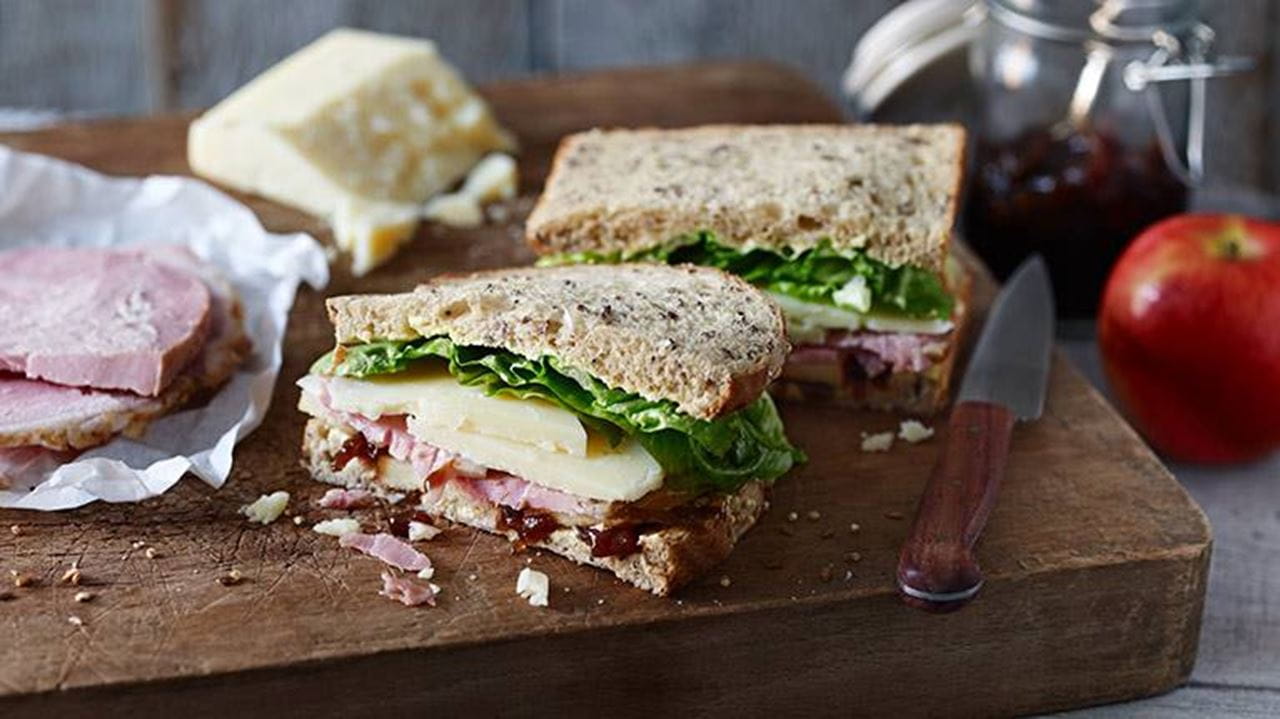 Ploughman's Sandwich
Ploughmans Sandwich
This super easy recipe combines all yumminess into one scrummy ploughman's sandwich. Ham and Cheddar cheese layered with pickle – simple.
This super easy recipe squishes all the yumminess of a ploughman's lunch into one scrummy sandwich. Thick slices of ham and Cheddar cheese are layered in with apple, lettuce and pickle inside brown seeded bread – simple.



To complete this tasty lunchbox, just add a mini muffin and small yoghurt with a satsuma and red pepper.
Prep time

5 minutes

Cooking time

Not available

Servings

1 portions

Difficulty

Easy